Greetings from Panther Creek Ranch!
It doesn't seem like it is March already, which means our sale is almost here! Please join us at the Ranch for our 22nd Annual "Workin Kind" Bull & Female Sale on Saturday, April 2nd 2016 at 1:00p.m.
Please check the For Sale page to view pictures and pedigrees of some of the cattle selling April 2nd, 2016.
Mike McClelland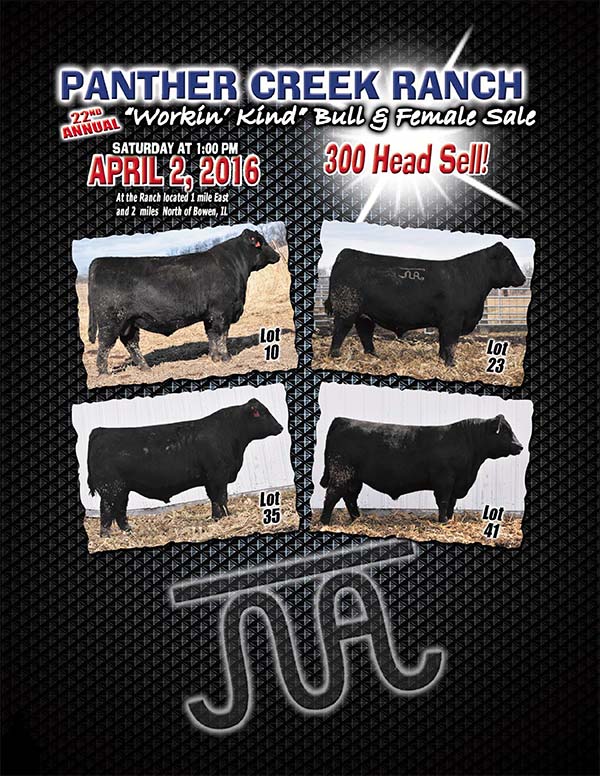 "Workin' Kind" Bull & Female Sale (Sale books were mailed out March 22nd)
Saturday, April 2, 2016 * 1:00 pm
at the ranch located 1 mile East and 2 miles north of Bowen, IL